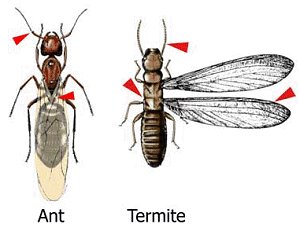 Length: 24-Hours (Online) Fees: $299

PHII's Online Pest Course is 24 hours and provides the most comprehensive training program in pest management offered online, teaching you not only about pests, but how to inspect and write up your reports. The course was written in accordance with EPA guidelines to enable you to obtain your structural pest inspector license (SPI) and add this lucrative service to your business.

The course contains informative and easy to master lessons that will help you learn how to identify and detect termites and other wood-destroying pests including beetles, ants, bees, and fungi. You will also learn the methods used for pest prevention and control so that you can add pesticide application as an additional service.

This pest course has been reviewed by a respected university entomologist for accuracy and to meet state guidelines for pest courses. Lessons include information about the biology of dampwood, drywood, and subterranean termites, anobiid beetles, wood borer beetles, powderpost beetles, carpenter ants, moisture ants, leafcutter bees, carpenter bees, blue stain fungus, brown/white rot, and more.

As you complete each lesson, you will use interactive flash cards and take practice quizzes that will test your knowledge, generate instant feedback and provide opportunities to correct mistakes, re-learn information and re-test. Our system keeps track of your progress, so you can take a break at any time, even turn off your computer and the course will return to where you left off! When you finish the course and pass the final exams, you will possess the knowledge and skills needed to inspect for pests and to obtain your SPI license.

Pest Inspection Report Creator is a free bonus when you enroll in this course. Pest Inspection Report Creator is cloud-based reporting software that allows you to create and print detailed pest inspection reports for your clients using a computer, tablet or other mobile device.


Structural Pest Course Lessons
1. Common Terminology
2. Termites
3. Beetles
4. Ants
5. Bees
6. Fungi
7. Inspections
Final Exam


What You Will Master
Office Hours 8am - 8pm CST Mon-Fri, 9am - 1pm Sat. Call 605-427-2908