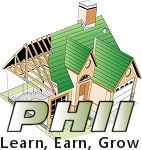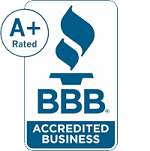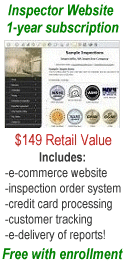 North America's leader in home inspector training


My Account


Call (800) 983-6322


Enroll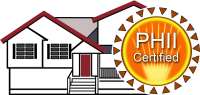 Hours 8am - 8pm CST, Mon-Fri

PO Box 303 Madison, SD 57042

(800) 983-6322
Meet a PHII Instructor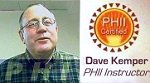 5,000+ home inspections

I'm semi-retired and moved to Florida a few years ago. I had a home inspection done and decided to learn how to become a home inspector. Your home inspection course jumped out at me because I could take the home inspector training from home and use my computer. It took a little more than three weeks to finish the course, but less than one week after receiving my Florida home inspector license to start my own business down here and inspect my first home. I'm now working 2-3 days a week and loving it! Thanks!
F.K., Ft. Myers, FL

Let me tell you about my experience with the home inspector course from PHII. I'm a licensed contractor, but there's a world of difference between inspecting homes and building them. I learned a lot about what goes wrong with homes and what to look for after, say 10-15 years. I bought the home inspection training for my sons, but now they have me inspecting part-time for them! It's absolutely worth the money -- just ask my boys!
J.R., San Diego, CA

We're With You Every Step of the Way!



PHII provides you with the skill set needed to conduct a professional home inspection and the tools to start and run a successful business. We stand behind our home inspector training unconditionally with support 12 hours a day, a 30-day money-back guarantee and a personal commitment to your success."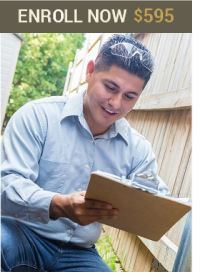 Welcome to North America's most trusted school for home inspector training and certification. Over the past two decades PHII has successfully trained and certified over 20,000 home inspectors in the U.S. and Canada. In fact, we founded the industry's first online home inspector training and certification program. We provide a national home inspector course you can complete online at your own pace, and you can attend face-to-face home inspector field training at our classroom facility for no additional fee.

We provide quality home inspector training at an exceptional value with over $1,000 of value-added bonuses. All students receive free home inspection report software for unlimited devices, a $399 savings, plus a free business website with online credit card processing and online home inspection report delivery. PHII will help you establish a turn-key home inspector business without breaking the bank.

PHII's home inspector course also includes lessons on mold and allergens, radon and commercial inspection for a complete training portfolio at the industry's lowest price-point. You can generally recoup the entire cost of training and equipment with your first two home inspections. PHII's state-approved online home inspector certification course or classroom training will help you gain the knowledge and skills needed to become a certified and licensed home inspector, start quickly and stand out as a qualified professional.


What We Can Do for You

PHII can help you enter the home inspection industry or expand your current home inspector business to include mold inspection or mold remediation certifications, NRSB-approved radon testing, energy audits, weatherization, Level 1 infrared thermography, odor remediation services and much more!

PHII offers over 30 courses with more than 800 hours of training and numerous certifications to help you learn more, earn more and grow your real estate inspection business.

We offer continuing education for home inspectors, equipment, report software, and marketing support to help get your home inspection business up and running. At PHII our mission is to provide you with the best home inspector training to prepare you for a successful real estate career, along with the support you need down the road. PHII trained home inspectors are never alone.


PHII's home inspector training courses are truly at your pace. Every online course comes with instant access and can be completed in 1-2 weeks, or you can take as much time as you need. You always have access to PHII course material and support, plus graduates receive a free 1-year membership in the non-profit National Society of Home Inspectors (NSHI), an additional $199 value.

EXCLUSIVE OFFER:


For a limited time, PHII is offering a free one-year associate membership to the American Society of Home Inspectors (ASHI), a $400+ value, to those enrolled in PHII's home inspector training program. (Student must submit application for ASHI membership by February 4, 2019, to be eligible.)


30-Day Money-Back Guarantee
Before you enroll in any home inspection school, will they guarantee your satisfaction unconditionally a month later?



We do. That's the PHII difference!



1-800-983-6322
Home Inspector License by State:
AL | AK | AZ | AR | CA | CO | CT | DE | FL | GA | HI | ID | IL | IN | IA | KS | KY | LA | ME | MD | MA | MI | MN | MS | MO | NE | NV | NH | NJ | NM | NY | NC | ND | OH | OK | OR | PA | RI | SC | SD | TN | TX | UT | VT | VA | WA | DC | WV | WI | WY
© Copyright PHII Home Inspector Training. All Rights Reserved.