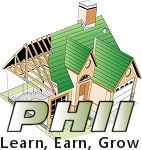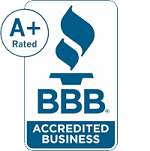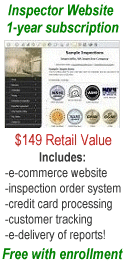 North America's leader in home inspector training


My Account


Call (800) 983-6322


Enroll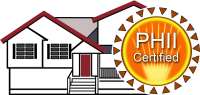 Hours 8am - 8pm CST, Mon-Fri

PO Box 303 Madison, SD 57042

(800) 983-6322
Home Inspection Field Labs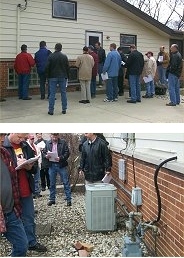 Fees: Vary | Days: 1-2 | Type: Field | Enroll
PHII students who enroll in the online course can attend a free, 1-day live field training lab at our training facility in Madison, South Dakota, the third Saturday of every other month (call to reserve space), or can attend field training in other states such as Florida for an additional fee. Our training labs include a live, hands-on property inspection and time working on home inspection reports and exam prep. While lab training is not a requirement for certification, it's a great way to get hands on experience and mentoring, and is another reason why students choose PHII.

All labs include hands-on property inspections. Labs can be taken after you have finished your online training. Please call to reserve lab space well in advance. For Illinois, which previously required lab training, you are now required to attend 5 inspection events, with a licensed inspector. We can help you set up inspections, or you can choose your own inspector.
Field Training Lab Experience
Our field labs take place in Madison, South Dakota, and in various other cities for an additional cost. The purpose of our field labs is both to satisfy certain state requirements, and to give students hands-on experience with the systems and components they will be inspecting.

We have had students from many states attend our labs which provide a hands-on experience inspecting residential properties, explaining conditions, and filling out reports. Your PHII instructors are well-qualified to help you prepare for your career.

2018 PHII Live Training Lab Schedule
DateLocation

TypeFees

Sat., Feb. 24, 2018Madison, SD

1-Day General LabFree to Students

Sat., Apr. 21, 2018Madison, SD

1-Day General LabFree to Students

Sat., Oct. 20, 2018Madison, SD

1-Day General LabFree to Students

Sat., Dec. 8, 2018Madison, SD

1-Day General LabFree to Students

*Reservation by phone at least 2 weeks in advance is required for all labs.
Traveling to South Dakota for Training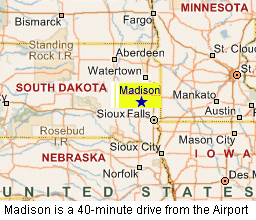 Air/Ground Travel
If you live out of the area and wish to travel to Madison, South Dakota, we can help you plan the best method of air or ground travel. We are familiar with the airlines and rental services that service this area, so please call us before making permanent travel reservations as we may be able to help you find the best routes to take or the most economical fares.

Lodging
Below is a list of lodging facilities in the Madison area. Some offer discounts if you tell them you are attending the Professional Home Inspection Institute.
Hotels in Madison, SD (0 mi.)

AmericInn (605) 256-3076
Lake Park Motel (605) 256-3524
Super 8 (605) 256-6931

Hotels in Howard, SD (21 mi.)

Freddy's Motel (605) 772-4531

Pheasant Hunting Lodges (25 mi.)

Spring Lake Hunting Lodge
Oldham, SD (605) 482-8000

Gaming Casinos (31 mi.)

Royal River Casino and Hotel
Flandreau, SD (877) 912-5825

FREE 1-YEAR NSHI MEMBERSHIP
All PHII graduates receive a free 1-year membership in the National Society of Home Inspectors (NSHI), a non-profit professional home inspector association.
Before you enroll in any home inspection school, will they guarantee your satisfaction unconditionally a month later?



We do. That's the PHII difference!



1-800-983-6322