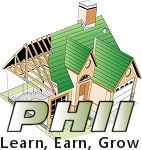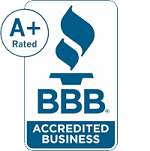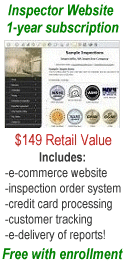 North America's leader in home inspection training


My Account

Call 800-983-6322

Order/Enroll

PROFESSIONAL HOME INSPECTION INSTITUTE

Course Instructor




25 years field experience
over 5,000 inspections

Video Testimonials


Home Inspection Classroom Training
Fees: from $1995 | Days: 6-12 | Type: Class | Call to Enroll
PHII offers a nationally recognized classroom course at our training center in Madison, South Dakota, that fulfills the education requirements for states that do not accept online courses such as Massachusetts, New York, Arkansas, Maryland, and West Virginia. The advantage of our classroom training is that students are provided with PHII's online course in advance, which helps students prepare for the live training.


Prepping ahead of time allows students to ask hard questions in class and not be bogged down learning the introductory material that is easier to learn at home. Instead, students can spend more classroom time learning detailed information, report writing, and field work.

Depending on state requirements, students listen to lectures, watch powerpoint presentations, work with mock equipment, and inspect houses. Students also have access to classroom computers during the training in order to complete assignments, testing, and inspection reports. No other school offers PHII's style of hybrid classroom that allows each student to progress at his or her own pace so that no one is left behind.


Students enrolling in live classes will receive all the materials included with the online course in advance to help them prepare for the classroom course. Classroom training is approved for Veterans Administration Education Benefits. Call for more information or to reserve your space in a class!
PHII Live Class Schedule
CLASS START DATES/TIME:
Mon., Feb 15, 2021, 8 A.M.
Mon., Apr 12, 2021, 8 A.M.
Mon., Jun 7, 2021, 8 A.M.

Mon., Aug 9, 2021, 8 A.M.
Mon., Oct 11, 2021, 8 A.M.
Mon., Nov 29, 2021, 8 A.M.
States

LengthFees

All Except Below

6-Day Class$1,995

Maryland, Massachusetts

9-Day Class$2,995

Arkansas, W.Virginia

10-Day Class$2,995

New York

12-Day Class$2,995

PHII Classroom course is not available for KY, LA, NJ, NV, TX, or WA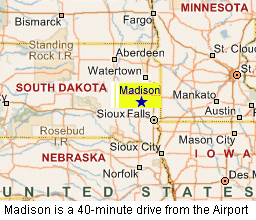 South Dakota Air/Ground Travel
If you live out of the area and wish to travel to Madison, South Dakota, we can help you plan the best method of air or ground travel. We are familiar with the airlines and rental services that service this area, so please call us before making permanent travel reservations as we may be able to help you find the best routes to take or the most economical fares.

South Dakota Lodging
Below is a list of lodging facilities in the Madison area. Some offer discounts if you tell them you are attending the Professional Home Inspection Institute.
Hotels in Madison, SD (0 mi.)

AmericInn (605) 256-3076
Lake Park Motel (605) 256-3524
Super 8 (605) 256-6931

Hotels in Howard, SD (21 mi.)

Freddy's Motel (605) 772-4531

Pheasant Hunting Lodges (25 mi.)

Spring Lake Hunting Lodge
Oldham, SD (605) 482-8000

Gaming Casinos (31 mi.)

Royal River Casino and Hotel
Flandreau, SD (877) 912-5825
Prep Package Includes:
Online Home Inspector Course with optional back-up CD, Inspection Documents, Certificate, Student Manual, Course DVDs (online), Toll Free Student Support.

Free Bonuses: $399 Home Inspection Report Creator, $395 Advanced Home Inspector Course, $149 InspectHost Business Website, $199 1-year AHI Membership for home inspector graduates



Free 1-YEAR AHI Membership for PHII Home Inspector Graduates
As a gold-level AHI-accredited training provder, PHII can offer all PHII home inspector graduates a free 1-year membership in the North American Association of Home Inspectors (AHI), a national non-profit professional home inspector association.

30-Day Money-Back Guarantee
Before you enroll in any home inspection school, will they guarantee your satisfaction unconditionally a month later?



We do. That's the PHII difference!



1-800-983-6322

Copyright © PHII Home Inspection Training and Certification. All Rights Reserved.