Ozone / Hydroxyl Remediation Course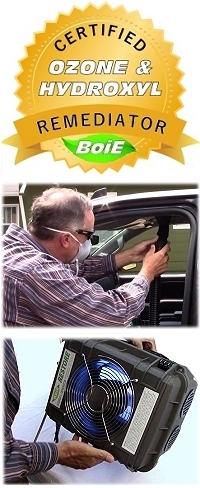 Length: 32-Hours (Online) Fees: $299

Interested in adding odor removal services for smelly basements or cigarette odors in homes or vehicles? Strong odors can be removed safely and permanently through the proper use of ozone generators and hydroxyl generators. Furthermore, these machines kill harmful mold spores, viruses and bacteria as they disinfect a space. Nothing turns off a potential buyer like a smelly property, and you can help both your clients and your bottom line by offering this service.

The 32-hour, Ozone and Hydroxyl Remediator (COHR) course, brought to you by BoiE, contains lessons on how to assess and properly apply ozone and utilize hydroxl generation for odor removal, disinfection and restoration applications. Learn how to identify and assess the source of odors, how to recommend corrective measures when necessary, and the protocols for generating and applying ozone and hydroxyls. You will also learn how to prepare a written pre-treatment report for the client.

Related: Hydroxyl Generators and Ozone Machines - How They Work

This in-depth course will help you learn the skills and knowledge necessary to add ozone and hydroxyl generation to your existing business, or to start a new odor removal, sanitation or restoration business that uses this technology. You will also learn how to inspect for the source of odor or sanitation problems and develop useful reports for your clients. You will learn how ozone affects the human body, what levels are dangerous, and the proper personal protective equipment (PPE).

As you complete each lesson, you will use interactive flash cards and take practice quizzes that will test your knowledge, generate instant feedback and provide opportunities to correct mistakes, re-learn information and re-test. Our system keeps track of your progress, so you can take a break at any time, even turn off your computer and the course will return to where you left off.

The course includes an Online DVD that takes you through equipment procedures outlined in the course and takes you through a home that is being treated. You can use the included report software templates to create Odor/Sanitation Assessment Reports for your clients. When you finish the course and pass the final exam, you will be a BoiE Certified Ozone and Hydroxyl Remediator (COHR) and possess the knowledge and skills needed to start a full or part-time business. When you are ready, we have all the equipment you will need for the best prices.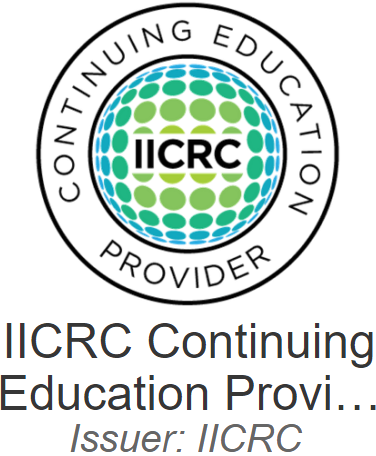 Continuing education credits. This course qualifies for (14) Continuing Education Units from the Institute of Inspection Cleaning and Restoration Certification (IICRC). Certified Ozone & Hydroxyl Remediation Course (COHR) (#4397) for ozone/hydroxyl remediation for odor removal, sanitation, or restoration.



Disclaimer: The IICRC does not endorse any educational provider, product, offering, or service. The Institute expressly disclaims responsibility or warranty for third-party publications, products, or instruction. The approved status does not award IICRC Certification.

FREE BONUS Odor Survey Report Form for Pre-Treatment Surveys!


Radon Measurement Course Lessons
1. Basic Science
2. Effects on Health
3. Ozone Standards
4. Ozone Generators
5. Hydroxyl Generators
6. Commercial Applications
7. Treatment Protocols
8. Business Start-up
Final Exam


What You Will Master

Odor identification, prevention, and control


Best Practices for Ozone/Hydroxyl Treatment


Finding the source of odors in the home


Ethics for Odor Removal/Sanitation Services


Odor/Sanitation Assessment Reports

Package Includes:
Online Course, Business Start-up and Application Online DVD, Odor Survey Report Form (Word Format), Flashcards & Testing, COHR Certification, Toll Free Student Support. Training is 100% online, no materials are shipped.
Free Bonuses: $399 Odor Survey Report Creator, $149 InspectHost Business Website, $149 1-year NAMRI Membership
Office Hours 8am - 8pm CST Mon-Fri, 9am - 1pm Sat. Call 605-427-2908