North America's leader in home inspection training

Call 605-427-2908


PROFESSIONAL HOME INSPECTION INSTITUTE

8am - 8pm CST Mon-Fri, 9am - 6pm Sat.

Quick Links: Licensing | Tour | Compare

Account

Contact
Texas Home Inspection License Requirements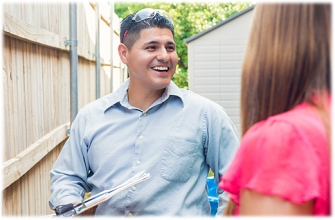 The home inspection profession is regulated in Texas. Follow the steps below to become a licensed home inspector in Texas.

Home Inspection is a licensed profession in Texas. PHII training is currently not approved in Texas.

Apprentice Inspector Application:
1. Citizen of the United States or a lawfully admitted alien
2. Resident of Texas at the time application is filed
3. Sponsored by a licensed Professional Inspector who is eligible to sponsor
4. At least 18 years of age
5. Passed a Background Investigation through DPS)
6. File the Apprentice Inspector License Application form
7. Provide proof of financial responsibility($100,000 per occurrence)


Real Estate Inspector Application:
1. Citizen of the United States or a lawfully admitted alien
2. At least 18 years of age
3. Background Investigation through DPS
4. Must be sponsored by a licensed Professional Inspector who must provide indirect supervision for all inspections performed by the Real Estate Inspector
Education and Experience Requirements:
128 hour classroom core hours and one of the following:
Licensed as a Real Estate Inspector for at least 12 months during the 24 months prior to filing the Professional Inspector application AND must have completed 200 inspections(175 under indirect supervision and 25 under direct supervision) OR have completed 200 additional hours in specific TREC-approved topics along with a 120-hour experience training module or 120 hours inspecting with a licensed professional. OR 5 years of personal experience in a field directly related to home inspection OR have at least 3 years of experience as an active practicing licensed or registered architect, professional engineer, or engineer-in-training.





State Board:
Texas Real Estate Commission
P.O. Box 12188
Austin, TX 78711-2188
(512) 459-6544 (800) 250-8732
http://www.trec.state.tx.us

Approved: No


Questions about home inspection course enrollment?
Call us toll-free at 605-427-2908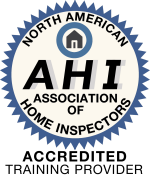 Free 1-YEAR AHI Membership for Home Inspector Graduates
As a gold-level AHI-accredited training provder, PHII can offer all home inspector graduates a free 1-year membership in the North American Association of Home Inspectors (AHI), a national non-profit professional home inspector association.

Office Hours 8am - 8pm CST Mon-Fri, 9am - 6pm Sat. Call 605-427-2908