North America's leader in home inspection training

Call 605-427-2908


PROFESSIONAL HOME INSPECTION INSTITUTE

8am - 8pm CST Mon-Fri, 9am - 6pm Sat.

Quick Links: Licensing | Tour | Compare

Account

Contact
Ohio Home Inspection License Requirements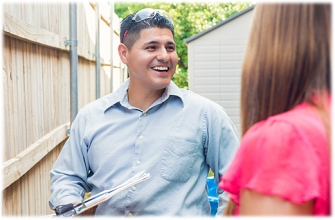 The home inspection profession is regulated in Ohio. Follow the steps below to become a licensed home inspector in Ohio.

The new law requires Ohio home inspectors to:
Complete a fingerprint-based criminal records check
Be at least age 18 with diploma or GED
Complete 80 hours of classroom or online prelicensing education
Complete 40 hours of field experience or 10 parallel inspections
Pass the National Home Inspector Exam (NHIE)
Obtain General liability insurance ($100,000/$300,000 aggregate)
Complete 14 hours of continuing education during the 3-year license period
https://www.com.ohio.gov/real/HomeInspectors.aspx



State Board:
The Ohio Home Inspector Board
https://www.com.ohio.gov/real/HomeInspectors.aspx
Application for approval has been submitted
Approved:
No
Questions about home inspection course enrollment?
Call us toll-free at 605-427-2908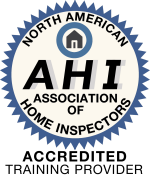 Free 1-YEAR AHI Membership for Home Inspector Graduates
As a gold-level AHI-accredited training provder, PHII can offer all home inspector graduates a free 1-year membership in the North American Association of Home Inspectors (AHI), a national non-profit professional home inspector association.

Office Hours 8am - 8pm CST Mon-Fri, 9am - 6pm Sat. Call 605-427-2908