North America's leader in home inspection training

Call 605-427-2908


PROFESSIONAL HOME INSPECTION INSTITUTE

8am - 8pm CST Mon-Fri, 9am - 6pm Sat.

Quick Links: Licensing | Tour | Compare

Account

Contact
North Carolina Home Inspection License Requirements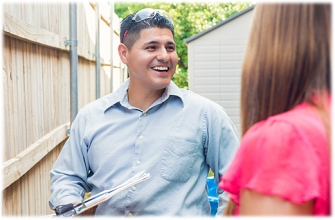 The home inspection profession is regulated in North Carolina. Follow the steps below to become a licensed home inspector in North Carolina.

PHII is NOT approved to provide the required education.

To be eligible to be licensed as a home inspector, an applicant must do all of the following:

(1) Submit a completed application to the Board upon a form provided by the Board.

(2) Pass a licensing examination prescribed by the Board.

(3) Pay the applicable fees.

(4) Meet one of the following three conditions:

a. Have a high school diploma or its equivalent and satisfactorily complete an education program approved by the Board. The program must be completed within three years of the date the applicant submits an application for licensure under this section. (the Board has adopted rules establishing minimum requirements for Sponsor-created classroom (120 hrs) and field training (80 hrs) programs. Online courses are not accepted.)

b. Have education and experience the Board considers to be equivalent to that required by sub?subdivision a. of this subdivision.

c. Be licensed for at least six months as a general contractor under Article 1 of Chapter 87 of the General Statutes, as an architect under Chapter 83A of the General Statutes, or as a professional engineer under Chapter 89C of the General Statutes. A person qualifying under this sub?subdivision on or after October 1, 2011, must remain in good standing with the person's respective licensing board.

Stateboard:
North Carolina Home Inspector Licensure Board
410 N. Boylan Avenue
Raleigh, NC 27603
(919) 661-5880

http://www.ncdoi.com/OSFM/Engineering_and_Codes/HILB.aspx





State Board:
North Carolina Home Inspector Licensure Board
410 N. Boylan Avenue
Raleigh, NC 27603
(919) 661-5880
Approved: No


Questions about home inspection course enrollment?
Call us toll-free at 605-427-2908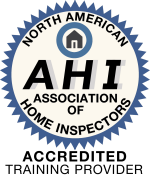 Free 1-YEAR AHI Membership for Home Inspector Graduates
As a gold-level AHI-accredited training provder, PHII can offer all home inspector graduates a free 1-year membership in the North American Association of Home Inspectors (AHI), a national non-profit professional home inspector association.

Office Hours 8am - 8pm CST Mon-Fri, 9am - 6pm Sat. Call 605-427-2908