North America's leader in home inspection training

Call 605-427-2908


PROFESSIONAL HOME INSPECTION INSTITUTE

8am - 8pm CST Mon-Fri, 9am - 6pm Sat.

Quick Links: Licensing | Tour | Compare

Account

Contact
Kentucky Home Inspection License Requirements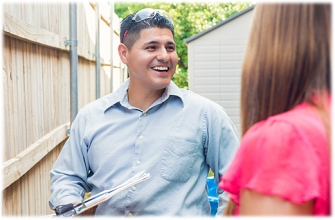 The home inspection profession is regulated in Kentucky. Follow the steps below to become a licensed home inspector in Kentucky.

PHII's online pre-license certification course was previously approved by the Kentucky licensing board. Effective Sept. 4, 2015, all KY pre-licensing training courses must be taught face-to-face.

The law requires 1) high school or equivalent, 2) successfully completed 64 hours of a commission-approved training course, 3) passed the Kentucky state exam, 4) obtained general liability insurance. An additional 2-day field training lab is required to fulfill the pre-license requirements.

State Board Approval Expired
PHII's Kentucky Home Inspector Licensing Program approval ended 5/13/2016. The State Board no longer accepts online training to fulfill the required 64 hours of home inspector education required under KRS 198B.700, therefore PHII is no longer providing home inspector training to Kentucky residents.





State Board:
Kentucky Housing, Building and Construction
101 Sea Hero Road, Ste 100
Frankfort, KY 40601
(502) 573-0373

Approved: No


Questions about home inspection course enrollment?
Call us toll-free at 605-427-2908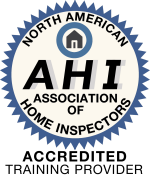 Free 1-YEAR AHI Membership for Home Inspector Graduates
As a gold-level AHI-accredited training provder, PHII can offer all home inspector graduates a free 1-year membership in the North American Association of Home Inspectors (AHI), a national non-profit professional home inspector association.

Office Hours 8am - 8pm CST Mon-Fri, 9am - 6pm Sat. Call 605-427-2908