North America's leader in home inspection training

Call 605-427-2908


PROFESSIONAL HOME INSPECTION INSTITUTE

8am - 8pm CST Mon-Fri, 9am - 6pm Sat.

Quick Links: Licensing | Tour | Compare

Account

Contact
Arizona Home Inspection License Requirements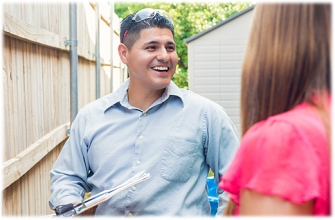 The home inspection profession is regulated in Arizona. Follow the steps below to become a licensed home inspector in Arizona.

PHII is currently not approved for pre-license education requirements in Arizona due to unusual board requirements for out-of-state training companies. The law requires 80 hours of education, passing the National Home Inspector Examination, evidence of successful completion of 30 parallel inspections. Arizona also requires one of the following: 1) Errors and Omissions Insurance in the amount of $200,000 in the aggregate and $100,000 per occurrence; 2) a $25,000 bond or proof of assets in that amount, 3) an alternate financial assurance mechanism by the BTR with a value of at least $25,000.





State Board:
Arizona State Board of Technical Registration
1110 W. Washington St., Suite 240
Phoenix, Arizona 85007
Phone: (602) 364-4930
Fax (602) 364-4931
Approved: No


Questions about home inspection course enrollment?
Call us toll-free at 605-427-2908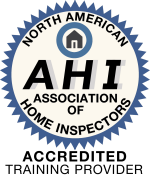 Free 1-YEAR AHI Membership for Home Inspector Graduates
As a gold-level AHI-accredited training provder, PHII can offer all home inspector graduates a free 1-year membership in the North American Association of Home Inspectors (AHI), a national non-profit professional home inspector association.

Office Hours 8am - 8pm CST Mon-Fri, 9am - 6pm Sat. Call 605-427-2908