North America's leader in home inspection training



PROFESSIONAL HOME INSPECTION INSTITUTE
Home Inspector Training and Certification Online

Licensing | Tour | Compare | Account

605-427-2908

Enroll Now
Alabama Home Inspection License Requirements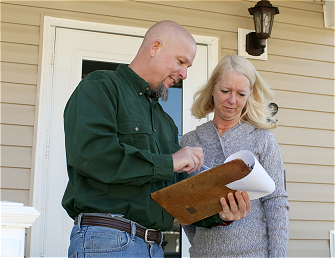 The home inspection profession is regulated in Alabama and requires a license. Alabama requires new home inspectors to complete several steps before applying for a home inspector license. Follow the path below to become a licensed home inspector in Alabama.

An Alabama Home Inspector license is issued to an applicant who presents proof of the following:

(1) Completion of a minimum of 120 hours of home inspector education (approved by ASHI or interNACHI) and participation in 35 home inspections OR completion of a minimum of 35 hours of approved home inspector education and participation in 100 home inspections.

(2) Passing scores on the National Home Inspectors Examination and the American Society of Home Inspectors (ASHI) Standards and Ethics Examination. Both tests must be completed within 18 months before applying for a home inspector license.

(3) Drafting of 25 home inspection reports. Ten of these reports must be reviewed and corrected by an Alabama home inspector licensed for five years.

(4) Errors and Omissions and General Liability Insurance.




State Board:
Alabama Building Commission
770 Washington Ave., Ste. 444
Montgomery, AL 36104
(334) 242-4802
https://dcm.alabama.gov/Inspection.aspx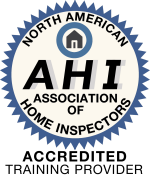 Free 1-YEAR AHI Membership for Home Inspector Graduates
Upon achieving home inspector certification, PHII can offer all home inspector graduates a free $289 membership in the North American Association of Home Inspectors (AHI), a national non-profit professional home inspector association.


Office Hours 8am - 8pm CST Mon-Fri, 9am - 1pm Sat. Call 605-427-2908
© Professional Home Inspection Institute (PHII). All rights reserved.