North America's leader in home inspection training



PROFESSIONAL HOME INSPECTION INSTITUTE
Home Inspector Training and Certification Online

Licensing | Tour | Compare | Account

605-427-2908

Enroll Now
Alabama Home Inspection License Requirements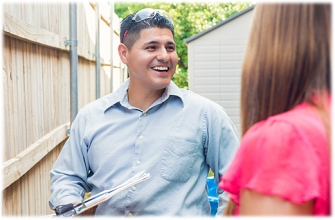 The home inspection profession is regulated in Alabama. Follow the steps below to become a licensed home inspector in Alabama.

PHII is currently not approved for pre-license education requirements in Alabama, nor does the Alabama Board approve any training program. An Alabama Home Inspector's license is issued to an applicant who presents proof of the following:

(1) Completion of 120 hours of home inspector curriculum that is offered or approved by third-parties written into the administrative code

(2) Participate in 35 home inspections with a qualified Alabama home inspector with at least five years experience.

(3) Drafting of 25 home inspection reports. Ten of these reports must be reviewed and corrected by a qualified Alabama home inspector with at least 5 years experience.

(4) Pass the National Home Inspection Exam (NHIE) and the American Society of Home Inspectors (ASHI) Standards and Ethics Exam, completed in the 18 months before applying for a home inspector license.

(5) Valid insurance certificate (ACORD Form) $100,000 liability; and $250,000 of errors and omissions coverage.




State Board:
Alabama Building Commission
770 Washington Ave., Ste. 444
Montgomery, AL 36104

Home/EIFS Inspections Contact
Phyllis Stallworth – Licensing Coordinator
(334) 242-4802
phyllis.stallworth@realproperty.alabama.gov

http://dcm.alabama.gov/Inspection.aspx
Approved: No


Questions about home inspection course enrollment?
Call us toll-free at 605-427-2908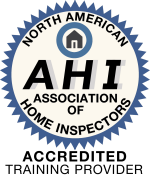 Free 1-YEAR AHI Membership for Home Inspector Graduates
As a gold-level AHI-accredited training provder, PHII can offer all home inspector graduates a free $289 membership in the North American Association of Home Inspectors (AHI), a national non-profit professional home inspector association.

Office Hours 8am - 8pm CST Mon-Fri, 9am - 1pm Sat. Call 605-427-2908
© Professional Home Inspection Institute (PHII). All rights reserved.