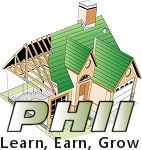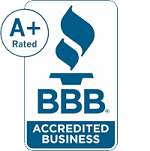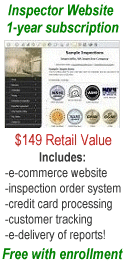 North America's leader in home inspector training


My Account

Call 800-983-6322

Order/Enroll

PROFESSIONAL HOME INSPECTION INSTITUTE

Georgia Home Inspector Certification
Price: $595
Save $100!
Length: 90-Hours (Online)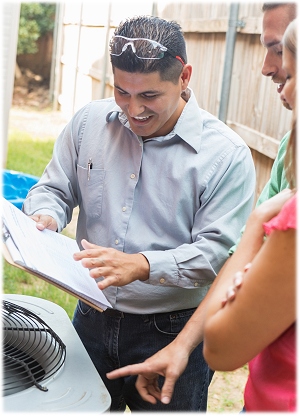 Approval: This course meets your state requirements
View Georgia Home Inspector License Requirements

Free Bonuses: $399 Report Software, $395 Advanced Course, $149 Business Website, $199 NSHI Membership. Value Added: $1,142



Welcome to PHII's Georgia Home Inspection School. PHII delivers unmatched home inspection training led by experienced instructors who are here for one reason only, to help you succeed. Our nationally certified home inspection course will teach you how to become a Georgia home inspector with just a few weeks of coursework, testing, and hands-on field study. You will learn the basic fundamentals of home inspection that comply with national standards of practice.

With over 18 years in business and the first school to offer online training for home inspectors, PHII has helped many people in Georgia, and thousands of others nationwide, start successful home inspection careers. People come to us from Georgia and all across the U.S. and Canada for the best home inspection training available. Plus we are consistently updating our online course materials as the industry changes.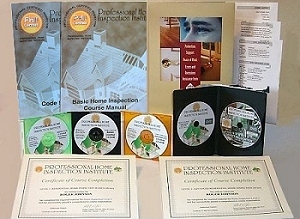 We use a step-by-step training process to make home inspection simple to learn. We offer both live classes and online training, and all of our Georgia training options include the same lessons, field inspection assignments and report writing. We even include free home inspection report software so that you can practice inspecting and documenting while taking the course in Georgia. Our experienced, on-site instructors are always here to help you every step of the way. Plus we include lessons on mold and allergens, radon, and commercial inspections so you can learn how to expand your business in Georgia by offering new services.

PHII's online home inspection course for Georgia delivers all of the advantages of our classroom training course for a fraction of the cost. We use a proven interactive learning solution with lesson pre-tests and post-tests, flash cards, audio instruction, video, and feedback along with the human support element that is so critical to success. The Georgia home inspection training course is self-paced, but you are never alone.

As you go through the course, you will master the learning objectives for each lesson that correspond to a national standard of practice for home inspection that applies to Georgia home inspectors. No previous experience is required to understand the components and systems of a home and learn how to visually inspect them. You can take as long as you need, however those with experience in the building trades will generally finish faster.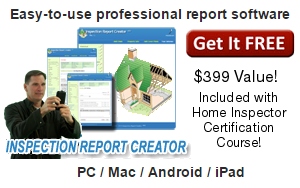 As you complete each lesson, you will use interactive flash cards and take practice quizzes that will test your knowledge, generate instant feedback and provide opportunities to correct mistakes, re-learn information and re-test. Our system keeps track of your progress, so you can take a break at any time, even turn off your computer and the course will return to where you left off. You can perform the hands-on field activities on your own home or any residential building in Georgia to test your knowledge in a real world setting.

PHII teaches you what to inspect, how to inspect it, and how to write a home inspection report in Georgia. We give you the knowledge, instructor support and hands-on practice necessary to become a successful Georgia home inspector. After you pass the final exam and field assignment, you will be confident that you possess the knowledge and skills needed to begin your career as a professional home inspector in Georgia.

If you are thinking about a career change, consider PHII's Georgia Home Inspection Course and earn your Georgia professional home inspector certification in your spare time. PHII provides everything you need to learn how to become a home inspector in Georgia for an affordable price with your satisfaction guaranteed.




1. Common Terminology
2. Limits and Exclusions
3. Site, Grounds, Grading
4. Exterior & Structure
5. Roof Components
6. Plumbing Systems
7. Electrical Systems
8. Attic Inspection
9. Insulation & Ventilation
10. Interior Components
11. Bathrooms & Kitchen
12. Basement & Crawlspace
13. Heating/Air Conditioning
14. Garage and Carport
15. Inspecting & Reporting
16. Business Start-Up
17. Mold & Allergens
18. Radon in Air & Water
19. Commercial Inspections


What You Will Master

The major components and systems of a home.


What to inspect, how to inspect it, and what not to inspect.


How to complete a professional inspection using a pre-inspection agreement, checklist, and tools of the trade.


Completing and presenting a professional report to your client


How to market your services and expand your business in Georgia.


And much more

Package Includes:
Online Home Inspector Course for Georgia with optional back-up CD, Inspection Documents, Certificate, Student Manual, Course DVDs (online), Toll Free Student Support.

Free Bonuses: $399 Home Inspection Report Creator, $395 Advanced Home Inspector Course, $149 InspectHost Business Website, $199 1-year NSHI Membership for Georgia home inspector graduates


30-Day Money-Back Guarantee
Before you enroll in any home inspection school, will they guarantee your satisfaction unconditionally a month later?



We do. That's the PHII difference!



1-800-983-6322